Expertise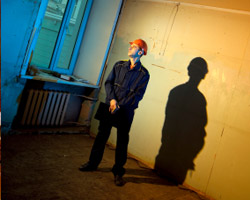 Benefit from our vast experience working with insurance companies.
The trained experts at DePiano & Todisco Adjusters, Inc. will advise and assist you in the preparation of documents needed to receive fair compensation for your loss. These documents include inventories, estimates and other factual proofs of loss. We also handle all the details of filing claims which are required by the terms of your insurance policy. And we will arrange and attend all meetings with your insurance company's representatives and manage matters critical to helping you receive an acceptable settlement.
Why most individuals in your position need an adjuster.
The paperwork involved is far from simple. In fact, the average fire policy contains many forms and endorsements that are constantly changing, as well as numerous lines of text about your requirements in case of a loss. Needless to say, these policy conditions are not commonly known nor are they easily understood by the average person. This is why it is so important to turn to the professionals at DePiano & Todisco. They understand and, more importantly, will use these provisions to help you obtain the maximum compensation for your loss
So, how much does all this expert advice cost?
The cost for retaining DePiano & Todisco Adjusters, Inc. to handle a claim is small, while the benefit is invaluable as we maximize your loss compensation. For our services, we are paid a small percentage of the total settlement. Moreover, not a penny is required up front, and we are paid only after you receive your compensation.